Clinical Research...
refers to studies in which people
participate in as patients or healthy
volunteers. Clinical studies, clinical trials, and protocols are popular terms when describing clinical research.

Clinical research has a number of goals such as...
developing new treatment and medications, identifying causes of illness, developing knowledge that improves human health, increasing the understanding of human biology and genetics, and studying trends.

Why Participate in Clinical Studies?
Clinical studies provide other options when standard options have failed, as well as, finding new ways to detect, diagnose, and reduce the chances of developing diseases. Participating in this research can help the future of medicine. In addition, patients get paid for their time, and all medical care is provided.
What should I know before joining a clinical study?
There are many myths and misconceptions about clinical studies. One of the top ones being that they are not safe. All clinical trials have guidelines about who can participate. This helps to reduce the variation of the study, while also ensuring that the medical procedures are tested in the people they are meant to help. In addition, the Federal Government has regulations and guidelines for clinical research in order to protect participants from unreasonable risks. The FDA works to protect participants and ensure they have reliable information before joining a trial.
Before joining, you are given an informed consent document that describes your rights, as well as details on the study, and potential risks. Before joining a trial, you should learn as much as possible. Discuss questions and concerns with members of the health care team conducting the trial, as well as your personal healthcare provider.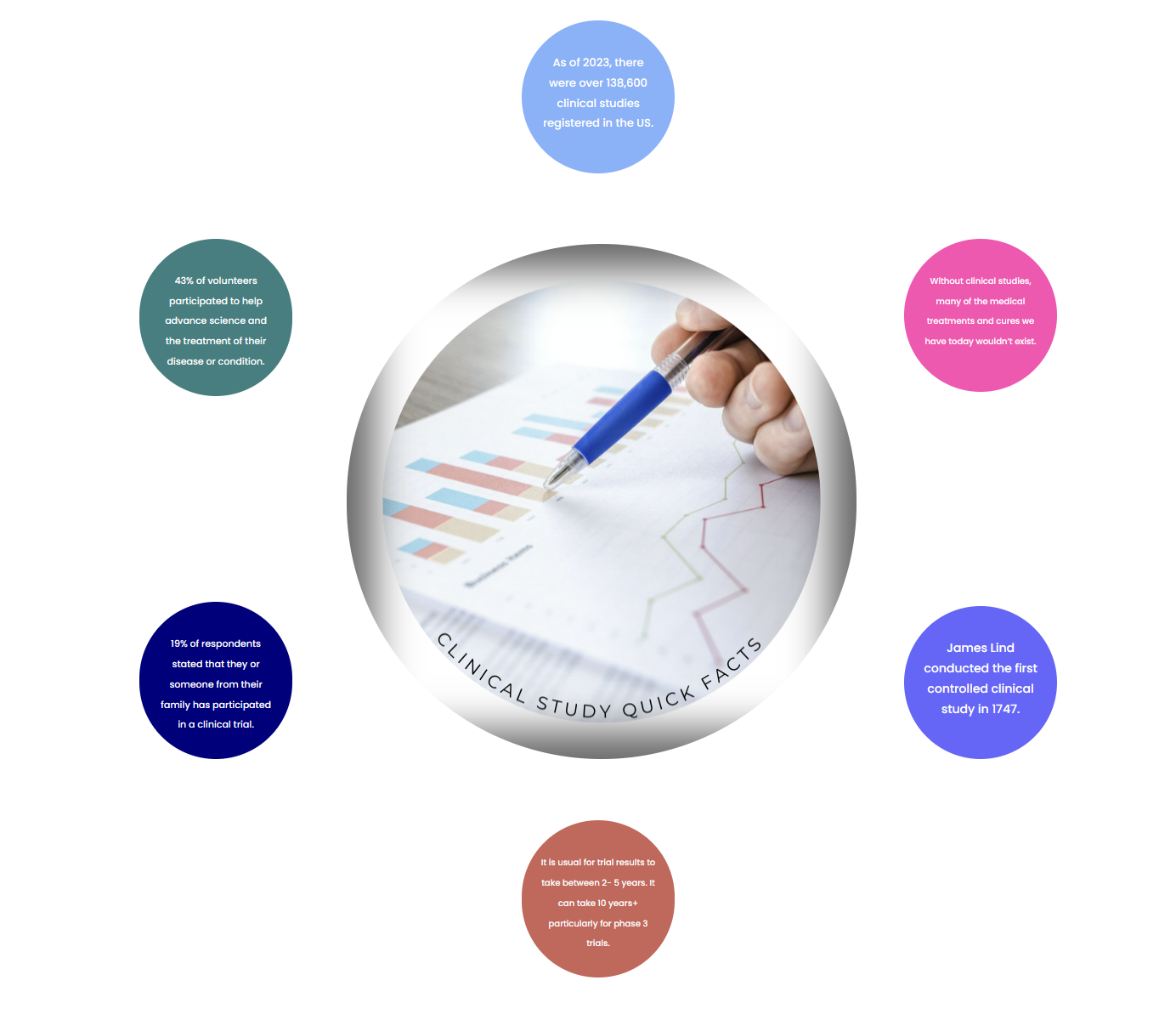 Want to Join a Paid Study?
Choose a study that fits you. Volunteers are able to review the program and it will be carefully explained by our professional medical team.